Photosynthetic Photon Flux (PPF)

The PPF or Photosynthetic Photon Flux is the total amount of light in the PAR zone that is produced by a light source each second. So PPF measures the "photosynthetically active photons emitted by a lighting system per second". Expressed in μmol/second.

With the PPF of a grow light, you can calculate or estimate how many lamps you are going to need per area to reach your required light level on the plants.
Take as an example a strawberry grower who is going to do a winter cultivation with a light level of 200µmol/sm².
With an 8 meter cap and 5 meter pole distances each growing area is 40m².
So we need in total 40m² x 200µmol/sm² = 8000µmol of light for this area.
If a single LED grow light produces a PPF of 2000µmol/s, you require 4 lamps per growing area.

The PPF does not tell us how much of the measured light actually lands on the plants or any other surface.
So keep in mind not every lamp with the same PPF is as effective in bringing that light down to the crops.

Neither it tells us something on the spectrum of the light and the wavelength of these photons.
More about that you can discover below.
Is current PPF PAR measurement realistic and relevant?
Today all photons in the whole spectrum are weighed equally, what makes that the values are somewhat difficult to compare.
Take for example the PAR value of HPS SON-T from recent generations – the PAR value you get can get as high as 2.1µmol/J while this value doesn't tell you anything about how efficient these photons are for your plants to make photosynthesis.

A LED grow light from the same performance (while most recent luminaires produce a much higher efficiency) but with the photons wavelength matching your crop and growth stage, might give you a 25% improvement in growth.
So today's method of weighing all photons equal in the PAR spectrum is not really adequate.
Situation Today
The whole spectrum is weighed equally by counting the photons in the photosynthetically active region (PAR).


More realistic approach
A more realistic approach would be weighing the photons of the lamps according the plants' spectral sensitivity curve ("plm/W")
This curve is derived from the chlorophyll absorption spectrum taking into account internal energy transfer processes of the plant and leaves.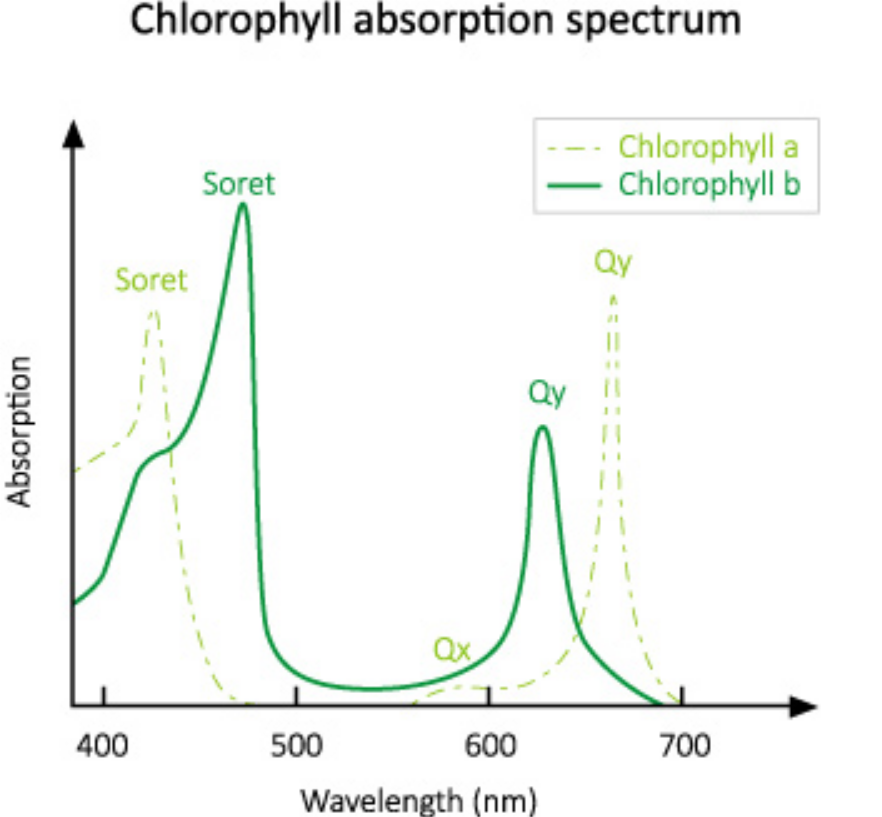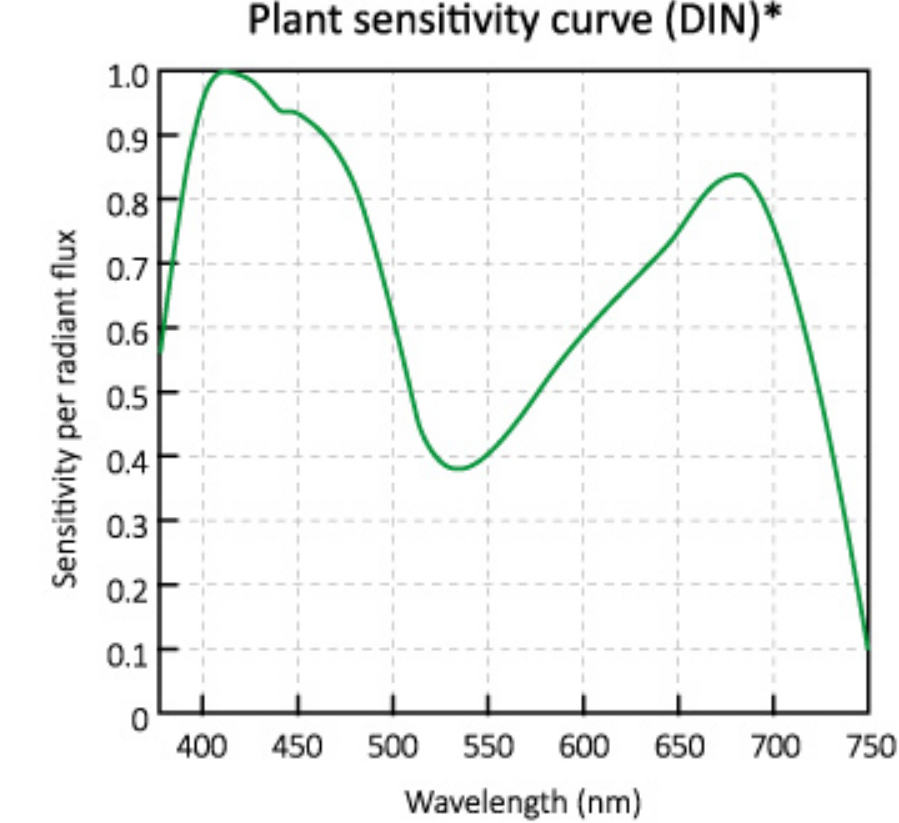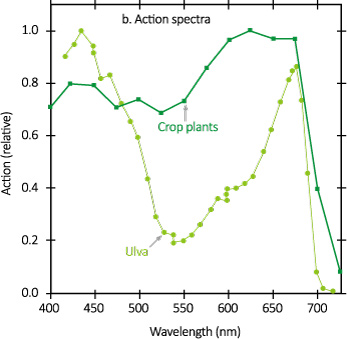 Photosynthetic action spectra for the green alga Ulva (two cell layers) and higher plants (multiple cell layers).

Today this method isn't taken into account as there are too big differences from plant to plant in how they absorb light and on which color spectrum they react the best.
Therefore this method would make it too complex as it is
But keep in mind from what you leA good example you see from cucumber cultivation, where projects with extra Far Red light show up to 24% higher yields. Warned here that just looking at the PPF of a lamp doesn't mean anything as you should look per crop to the plant sensitivity curve and produce as many light as possible with the energy you have available matching this sensitivity curve.

Keep also in mind that wavelengths above 700nm which have a major impact on the Phytochrome Pfr don't count in the PAR numbers, neither do UV and wavelengths below 400nm.
Light photons above 700 nanometer, typically called NIR or Far Red, can have some major benefits on some crops and growth stages.
A good example you see from cucumber cultivation, where projects with extra Far Red light show up to 24% higher yields.