Stogger offers a Cloud-based Weather Station, which means that it connects via a mobile network to a data center. The Stogger app keeps you informed of all developments on your plot. The tool will automatically notify itself when a value set by the fieldmanager is reached or exceeded.

For example, if you have a soil moisture sensor in use, Stogger can send an alarm if it threatens to become too dry for your grass to grow. This allows you to respond in a timely manner.

Modularity
Stogger's Weather Station can be put together according to your wishes. The sensors that are of no interest to you can be omitted. Several sensors of each type can be connected. It is also possible to connect other types of sensors to the Stogger Weather Station.

What can be measured?
The Stogger Weather Station can measure the following parameters:

Temperature (various heights)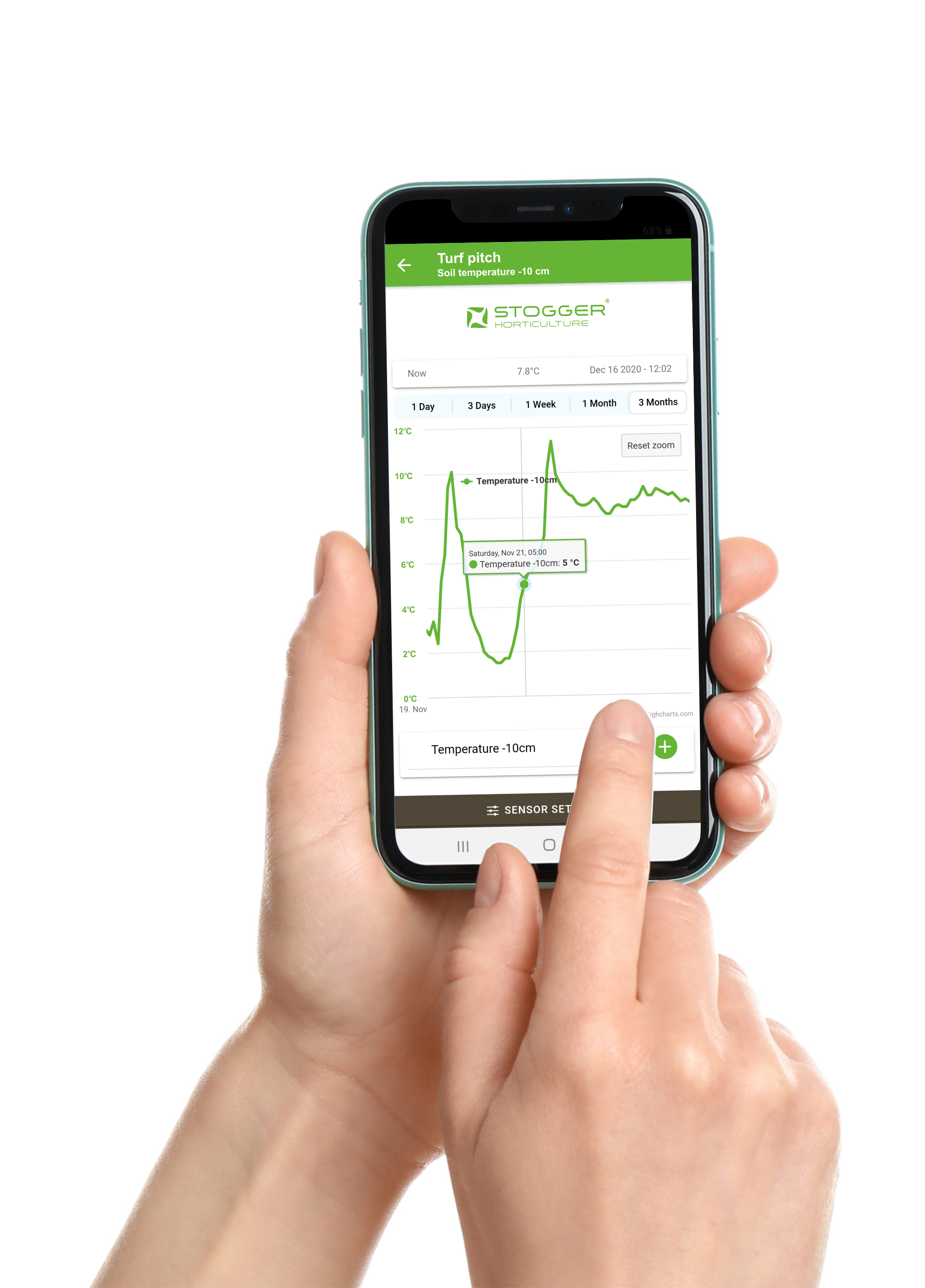 Our smartphone app as well as desktop control allows for data management, Booster control and setting warnings.